NATURE
You are there in spirit in this series of painting by Andrea Lavoie.
---
Winter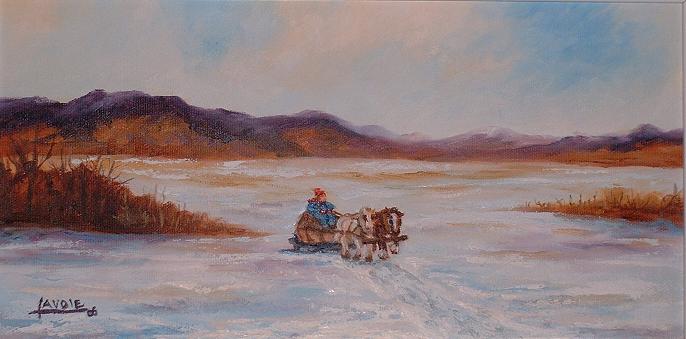 This painting depicts a fond memory for my Mother. She vividly remembers her Father driving a team of horses across their snow-covered field. This is a tribute to my Grandfather, who lived most of his life on a farm.
---
Peace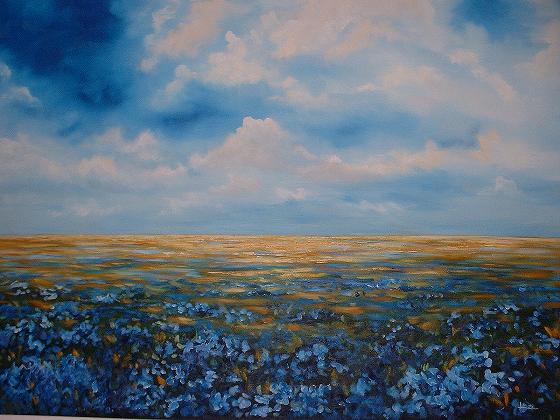 Everyone searches for a sense of Peace: A place where one's soul meets the Heavens.
"All things are artificial, for nature is the art of God."
Robert Browne (1605-82) English physician and writer Religio Medici Part 1
---
Grandma's House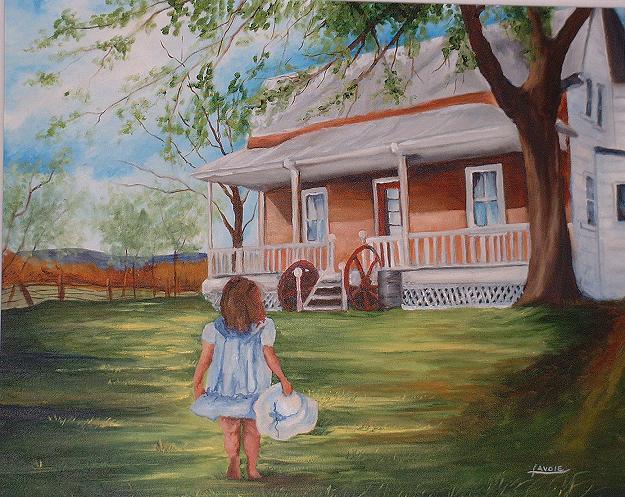 Going to Grandma's house was always a magical and heartwarming experience for me as youngster. These memories were reawakened when my niece discovered the same magic.
---
Seascape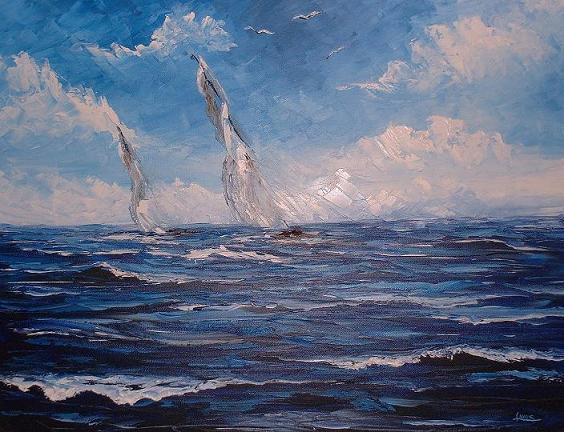 "We are as near to heaven by sea as by land"
Humphrey Gilbert (1539-83) English navigator